EZ CD Audio Converter v7.1.8.1 Portable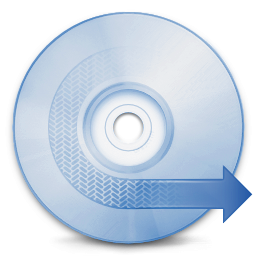 Description
EZ CD Audio Converter is CD ripper, mp3 converter, music converter, and burning software. It converts mp3 files, flac to mp3, wma to mp3, and all other popular audio formats. EZ CD Audio Converter converts all audio files with best possible audio quality.
Audio CD Ripper - Rip mp3, cda to mp3, with error-detective accurate CD ripping system. It's the best mp3 ripper that easily handles every audio CD, removes any copy-protection, rips hidden tracks, and makes exact audio copy.
Convert audio with Audio Converter, convert mp3, convert m4a, wav to mp3, video to audio. Converts all audio files. It's lightning fast, and converts any audio to mp3, m4a, flac, aac, or wma. Simply add audio files, choose output format, and convert audio with maximum speed and best possible audio quality.
Metadata Editor is integrated to the Audio Converter and acts as mp3 tagger, id3 tagger, and metadata tagger. It allows you to change the id3 tag, or metadata of the existing audio files.
Disc Burner is CD burner, mp3 burner, and DVD burner, that will burn mp3 to audio CD, or any data to CD or DVD.
Supported file formats: 3gp, aac, aif, aiff, ape, cue, m3u, flac, m4a, m4b, mp1, mp2, mp3, mp4, ogg, opus, wav, wma, wmv, wv, mpc, avi, mov, mkv, mpg, mpeg, vob, m2ts, divx, flv
Key features
Easy to use
Optimized for best audio quality
Error detective, safe audio CD ripping
Convert between all audio formats with metadata preservation
Burn audio CD, mp3 disc, or data disc
All the best audio codecs are included
Make 1:1 copies of CDs and DVDs
Power features
Very fast audio converter, supports parallel audio conversion
Automatically download metadata with cover art from multiple services
Uses multi-core and latest processor features for best possible performance
Supports gapless encoding, decoding, and sample rate conversions
Supports all Cue Sheets (.cue)
Full ReplayGain support
Rips hidden audio tracks